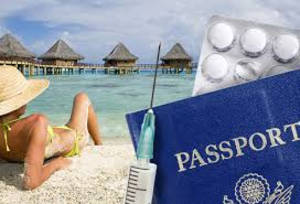 A pharmacist directed health clinic that offers individualized medication therapy management, immunizations, and health screenings. Main at Locust Pharmacy Clinic and Medical Supplies offers you years of experience providing these services.
Get the Facts on Zostavax: The Shingles Vaccine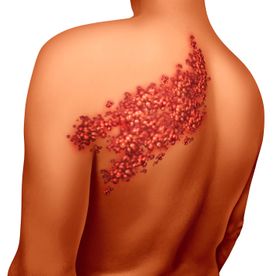 You may have heard of shingles—a frequently painful disease that is marked by a blistering rash on one side of the face or body. But did you know that shingles is caused by the same virus that caused chickenpox? And that a person's risk for shingles increases with age? The shingles vaccine, which is available at Main at Locust Pharmacy, can protect you from getting the shingles and the nerve pain associated with it.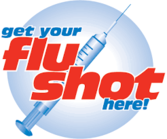 Protect your loved ones, immunize yourself! Get your flu shot at Main at Locust Pharmacy during our normal business hours. No appointment needed. We also offer workplace flu clinics for employers as well.
When traveling out of the country, vaccinations are necessary to protect against diseases that are still common in many parts of the world, even though they may rarely occur in the United States. 22 to 44% of vacationing or mission travelers will experience a health-related issue during their travels. The CDC recommends vaccination approximately 8 weeks before travel is expected, however we can accommodate you as late as 1 week before. Don't Wait! Call 563-324-1641 to schedule your Travel Health Consultation.
The Travel Health Clinic Provides:
Destination-specific vaccine recommendations
Preventative Medications
A Travel Report for you to keep
Consultation on Vaccines, medications, and safety precautions
Notification of vaccination to your physician
Over the counter items available:
Mosquito protection
Water purification tablets
Travel size products
Sunburn protection & treatment
Sanitation assistance items
Treatment for Traveler's diarrhea
Motion sickness relief
We also can provide Malaria Prevention medications, Traveler's Diarrhea Treatment Drugs, and Acute Mountain Sickness Prevention Drugs. TB testing is also available!
Available Vaccines:
Influenza
Pneumonia
Shingles
Hepatitis A
Hepatitis B
HPV
Meningococcal
MMR
Polio
Rabies
Tetanus
Whooping Cough
Typhoid
Varicella
What Is the Wellness Center?
The Wellness Center is a pharmacist directed health clinic that offers individuals or groups of individuals Health Risk Assessment and Management services. Main at Locust Pharmacy Clinic and Medical Supplies offers you 17 years' experience providing these services. Risk assessment and management are important for early detection and prevention of chronic diseases. Pharmacists will focus on patient education, early detection and screenings, and comprehensive medication management. Whether you need ongoing health risk assessment and management, a single service, or a wellness day screening, Main at Locust will meet your needs. Call 563-324-1641 to schedule an appointment today!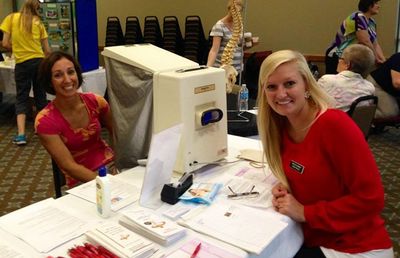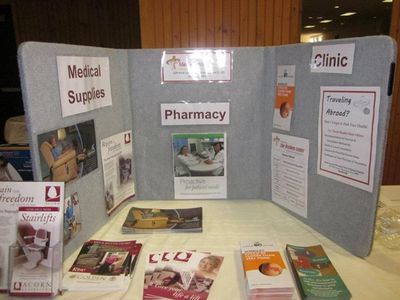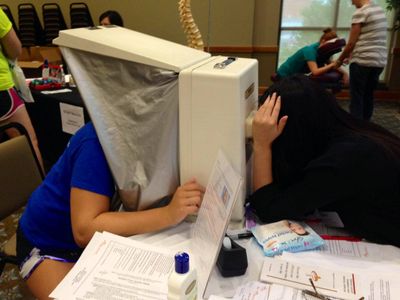 Current Services ( Package Deals Available)
Anticoagulation Monitoring
Persons taking Coumadin® or Warfarin to "thin their blood" can have their "blood-clotting" ability monitored with a simple fingerstick. Results are sent the same day to your physician.
Blood Pressure Management
75% of individuals with high blood pressure are not adequately controlling their blood pressure and over 30% of individuals with high blood pressure are unaware their pressure is high. Blood pressure is the primary risk factor in heart disease. Monitoring blood pressure trends can detect cardiovascular problems before they occur.
Body Fat Measurements
Body fat measurements are an excellent way to determine your healthy fat content or a good quantitative way to monitor fat loss. After all it is true, muscle weighs more than fat so your scale may go up as your size comes down. Your percent fat, however, would change as you lose fat and gain muscle.
Bone Density Screening
Women and men are susceptible to a condition of low bone mass called osteoporosis. This simple ultrasound heel scan will determine your relative risk of having a fracture due to low bone mass.
Cholesterol Screening
This Information is a useful tool when determining your risk for heart disease.
-Total Lipid Panel (TLP)
Dermaview Skin Analysis
The Dermaview system identifies sun damage and problem areas before the results are visible on the surface of your face. The process is easy and pain-free with instant results.
Diabetes Wellness Program
Persons living with diabetes may benefit from education, including proper medication use and blood glucose (sugar) monitoring, meal planning, and lifestyle modification suggestions. An initial education and planning session is performed with follow-up sessions as needed.
Saliva/Bloodspot Hormone Testing
Price varies per hormone tested.
Testing provides objective information to your physician about hormone imbalances that you may be experiencing and uses this information along with your subjective complaints to decide which hormone replacement therapy, if any, is best for you. Collection is easy and can be done any place at your convenience.
Smoking Cessation Wellness Program
Everyone knows smoking is bad for your health. However, smoking still kills more than 400,000 persons each year in the United States. It has been shown that smoking cessation programs increase success rates to 99%. "QUIT" being a statistic and stop smoking today!
Lifestyle Change & Wellness Program
Fee based on Number and type of session.
Everyone could use a little help managing lifestyle changes. Whether your goal is to lose weight, lower cholesterol, or just be more healthy, this program is for you!
DNA TESTING FOR RIGHT MEDS & RIGHT DOSE
Bring in a list of your current medications and get your pharmacogenomic test done

The process is simple
A visit to the pharmacy for a simple cheek swab
The sample is sealed and sent to the lab for analysis.
Results are back in 2 weeks
Meet with our lead pharmacist who explains the results, reviews your medication against the analysis and provides recommendations
Come into the pharmacy to get your test done or call us with questions or for an appointment:
participates in the MD Labs/Rxight™ pharmacogenetic testing program.
Please visit Rxight.com for more information.
Main at Locust Pharmacy participates in the MD Labs/Rxight™ pharmacogenetic testing program. Please visit Rxight.com for more information.
What Your Results Will Tell You
The results of this test could help you plan the medications you take for the rest of your life. Instead of the trial and error method of prescribing, the test results help patients and their healthcare providers get medications right from the start.
Your test results analyze your genetic profile against more than 200 prescription and Over the Counter medications. They provide information on what meds will be effective, ineffective or have negative side effects, based on your genetic makeup.The meaning of your results will be explained to you during a Personalized Medication Review (PMR) with our lead pharmacist, who is trained in pharmacogenetics and is a certified PMR specialist. During this review session the pharmacist will explain how your body might process different medications based on your genetics. As needed, the pharmacist will co-ordinate with your healthcare provider to discuss the results of the test and how they impact your medication.
Your genetic profile never changes, that means the results of your initial test won't change.